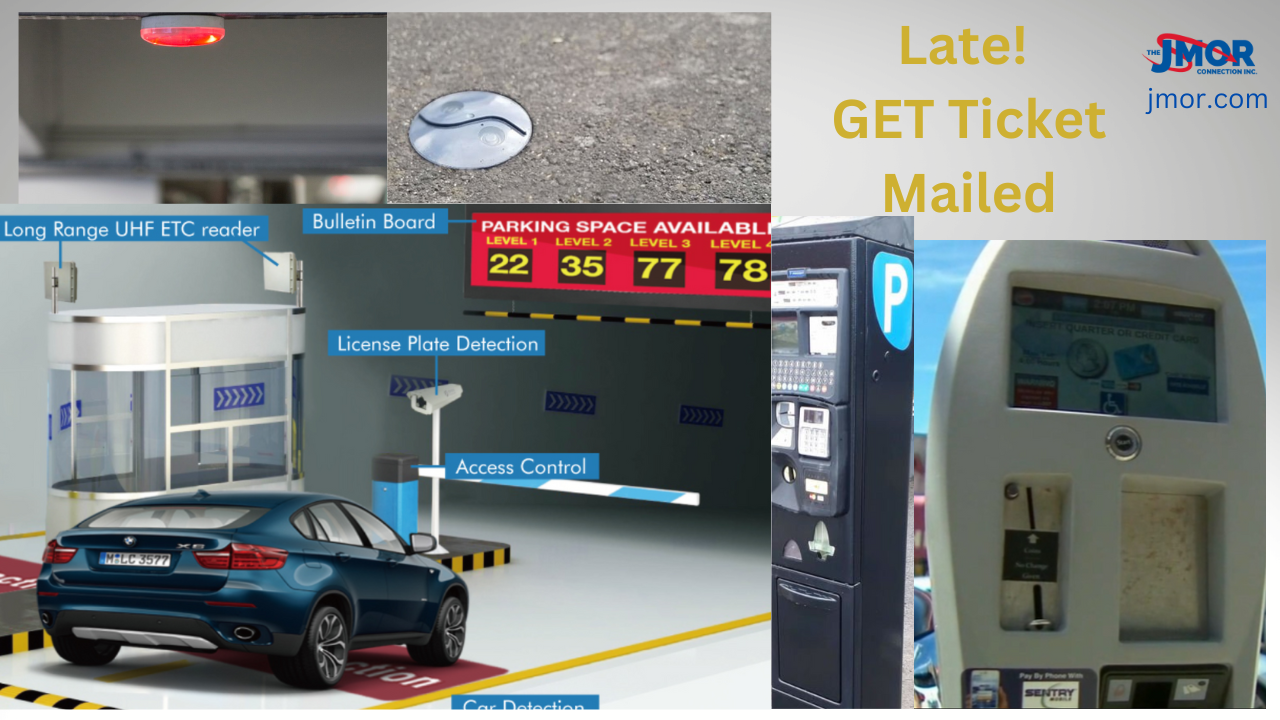 Parking is inevitable whether in New York City, New Jersey, any other state, the airport, a sports event, or another venue. Visiting your local mall to go shopping, a night out on the town, or anything else, your vehicle needs to be parked legally, or you will receive a parking ticket for the violation. You'll need to find a spot where you can park your car. However, through the years, parking lots have become increasingly congested, with fewer offers for free parking. Thus, the frustration of time it takes to park your car, get in and get out has also grown, but what can we do? In this article, I will explain a technology starting to be installed in many parking lots and garages to end this frustration.
Today thanks to many technological advances, parking has become fun and easy, and I will share why. The two things that frustrated most people when they parked were where can I park quickly, how and where do I pay. Parking garages, outdoor lots, and street accommodations are an easy snap with new parking assist technology. This new type of technology will inform you of how many spots are available, for example, in the garage or parking area, and then guide you to the spot.
Smart Parking management systems guide drivers to an open spot in less time for more efficiency and no frustration parking. One may download an app for the parking system or visit the area or garage. If it's a garage, there will be a large LCD (Liquid Crystal Display Screen) outside the garage before the entry gate, indicating whether they are full or showing the number of open spaces. The intelligent parking system works by opening the gate to the garage as long as there is at least one open space. Next, the system will direct you with arrows on signs indicating the area and action if any spaces are free in that particular area. When you see a green light, this indicates an open space you may park in.
Smart Parking Management systems are now popping up worldwide, but how do they exactly work? Most systems will have an app that drivers may download even before visiting the area where they will be parking to give them a heads up on what to expect and conveniently pay for their parking after parking. Yes, Smart Parking Management systems are becoming a staple in our everyday world, but how do they work,
Whether it's an indoor garage, parking lot, or street parking, there are a variety of solutions that towns, boroughs, companies, and property owners may take advantage of to manage their parking environment. To understand this will look at a Smart Parking Management system for a four-level parking garage at the airport for short-term parking to handle arrival and departure vehicle traffic. A Smart Parking Management system has many different components that I will explain in detail here.
First, you will need to have automated access software and arm barrier gates, bollards, or blockers at each parking garage section's entrance, exit, and entry/exit points of the garage or lot. The next component is parking management software designed to regulate and monitor the parking facility rules to manage car parking slots/spaces and provide valuable reports to management. It is recommended that a statistical reporting software package be installed for more detailed information. Also, each spot must have a parking sensor and a Red/Green Led Light to indicate if it is free or used. To make this automated, a ticketing system should be placed at the entry point to dispense a ticket. It can be managed electronically by scanning the car's license plate number and adding it to the database. Later, the user may log in to the app or visit a kiosk, enter their license plate number, and pay without having to wonder where they parked their car. The benefit is that when they pay, the machine will print a receipt telling them where they parked or on the app, so they don't spend hours looking for their lost car.
Not only does the system direct the car to an open spot but makes sure the entire garage parking is the most efficient for entry and exit based on the current occupancy. A car about to enter the lot sees a large LCD sign indicating if the lot is full or how many spots remain. If there are still spaces left in the garage, the gate will allow them in, and right after it, they will be prompted an as to which floor and section to park in. The driver pulls in and sees 20 Spaces; Procced to FLR 2, Sec 7, and via arrows and the automated control system, they can only go where it is directing them. Upon reaching that area, you can park in any spot with a green light above the site.
Once the car parks, the parking sensor will detect the spot in use and report it back to the parking management software to decrease the count of available areas in the garage and where to drop the spot inventory. Thus having real-time vehicle occupancy, barrier control, and parking guidance system will significantly reduce parking time, waste less gas, and make frustration virtually nonexistent.
Outside parking lots are similar, except they often utilize cameras to track the spots to confirm if spots are vacant and update the live count of occupancy in the total lot and the specific area. This is slightly more expensive, but installing sensors above every spot in a public outdoor lot is impossible; otherwise, the cost would be much more exorbitant.
Recently another type of parking system is starting to be installed, like the one in Palisades, NJ, a parking meter that has a camera on it. Parking meters that give you just about a 5-minute grace period to park your car pay for the spot via the meter or on the app. If your vehicle is not paid for within about five minutes after parking it, a camera will take a picture, scan your license plate and send you a ticket for the violation. The meter will also issue an offense if you are past the grace period of your parking time, which will then automatically mail a ticket to your home to be paid for the violation. You can pay via mail or online if you receive a parking ticket from these meters.
Thus, Smart Parking Automation Systems in parking facilities, lots, and on the street are becoming the new buzz, but are people ready for this? Some may not welcome the idea of parking only where you are told or getting a ticket mailed to you for a parking violation. Thus, will these new street meters with cameras be a new way, or will they be challenged like the red-light cameras? Smart Parking Automation Systems will allow your parking environment to enforce the rules for how, when, and where people park, but where is the human element going?