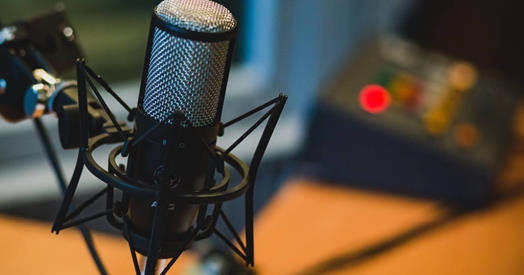 Click here to Watch this Episode
John C. Morley
Hello, everyone. It's that time for the JMOR Tech Talk Show where we answer questions about technology, explain the way they should work, and why they toned sometimes. And now here's your host, John C. Morley. Well, Hey, everybody, it is John C. Morley. Welcome once again to the JMOR Tech Talk Show. And I'm very grateful to have my trusty co-host Marcus with me here tonight. How are you doing today, Marcus?
Marcus Hart
Hey, john, very good to be with you once again.
John C. Morley
Good to be with you once again with lots of great news to share with you. We'll tell our viewers later on the program. But before we do that, let's just talk about what we've got tonight, we got some amazing topics. And we also have Mr. Andres Ruiz, who's a well-known coach, we're going to hear from him a little later in the program. So, Marcus, with everyone being online today, with meetings and different kinds of networking events, I think people are getting zoomed out. I know that phrase has been used a few times. But it's the truth. And I think it's because our eyes are like constantly on the screen. People are trying to multitask, to try to check email, to try to do five other tasks. And now they got to put more attention to listen and be able to get back into the event because people don't think they're multitasking. And now it puts more stress on their brain. So I think that might actually, I don't know, affect the cognition of them while they're doing things. And the whole idea of being on TV is great. But if you're on TV 7, 8, 9 hours, you're constantly looking at yourself, it gets tiring, right? I mean, if you're in a studio, you're doing a recording, we typically don't look at ourselves. On a podcast, it's little bit different. But so that's something important to keep, and you don't have the mobility, not that you want to go run a marathon, but you just don't have that flexibility. And where am I going to go? I'm at a desk, right? Where am I going to? Where am I going to go? I think some important things we got to think about to try to end zoom fatigue a few things, I have. One, I feel that if you're going to do virtual events, I'm not against them. I wish you'd go to real in person events. But if you want to go to some virtual events, that's fine. Just limit them. Don't make it your seven hour day. Because let's face it, ladies and gentlemen, just because you would do seven or eight hours of work through virtual events, you're not getting business. I hate to be the bearer of bad news. A lot of people once told me, John, if you put the time, you're going to make the money. No. If you put the time in and you do the right job, and you put the right efforts forward, then you're going to connect to make the money.
Marcus Hart
That's correct.
John C. Morley
So you agree with that. And another thing you could do is if you've got a 15 minute meeting, or a 60 minute meeting, why don't you try to cancel out like a little early, like 15 minutes instead of 16 minutes. That 10 minutes, if you did that times four, or five or six, that's an hour, that's a little bit of extra time for your brain and your eyes to just-- So nothing you could do to is not scheduled them right succinctly after each other, I generally recommend that you have at least 30 to 60 minutes between a virtual event and another virtual event. If you have to have another one right after. So that means in theory, Marcus, you really can only have four events that you're attending a day, if you're working eight hour work day, and you're doing lunch and whatnot. So that's, really important. And lunch can actually be an event like I went to lunch the other day with somebody and it was a meeting but it was lunch. But it was different. It was so nice to be able to go out and connect with people shake a hand and stuff like that. So I think it's like somebody gave me a million dollars.
Marcus Hart
Yeah, it was much better. It's a lot more refreshing.
John C. Morley
It's nice. And the other thing I want to say is when you're done with your zoom call or your Skype or your Blitz, or whatever the heck you're doing, all right, your virtual event, or your team Cup team meeting or your-- or there's a plethora of them out there. I want you to do one or two things. First of all, have a glass of water which would be really handy. If you can't take a glass of water while you're on the events or during the events. At the end of the event, what I want you to do maybe get up and just take a little walk and come back. Then what I want you to do is turn off your camera and I want you to take your eyes and I want you to look at the furthest spot you can in your office. Okay, that I want you to take it and I want you to look at the closest spot on this pen. I want you to look at that furthest spot, Look at the pen, furthest spot, pen. Do that about 20 30 times, okay. In addition to that, I'd like you to take your eyes, that's going to look a little weird, take your eyes and you're going to roll them all the way around.
Marcus Hart
It makes me want to try that now.
John C. Morley
That feel nice, really nice. So it looks a little funny that we're on camera. But trust me, it's something you want to do. Another thing that you want to do a great thing you want to do, you could do this at night, you could take a cold pack, close your eyes, put the cold pack right on your-- you can get them at CVS in the stores. Not just ice, because the ice is brutal to your eyes, even with the different paper that you can put it in, get one of those cool packs. And if it's too cold for you, put in something like a towel or whatever. And then put that on your eyes and just lay back and maybe put some music on. Okay, that's a great thing to do. But in between your meetings, If you could do that two times a day, you're not gonna have so much either take. Another thing that's important. If you're on a call with somebody, and you're on this call every single day, they know what you look like, they don't need to see you, You turn off your camera. Using the camera creates a lot more stress on the brain because now I've got to focus on something. Now you're probably wondering, Marcus, why would I tell you to go look there and look here? Interesting, without getting into the whole ophthalmology is that there are muscles in the back of your eyes. And by you looking closely and looking far, you're stretching those muscles. When you're rolling your eyes around, you're doing the same thing, you're stretching those muscles. Just like you exercise in life, if you exercise your eyes, you're going to be able to see better.
Marcus Hart
You're gonna say that vision. So that's very important. You just really gave us some key things that can really help us rollback that potential blindness down the line.
John C. Morley
Yeah, so you've got to be cognizant of what's going on. And when you're in a virtual event, I'd almost like you to think about it as though you've got to schedule your virtual events with extreme caution, and being stingy with the time. I knew people that used ordering scheduling, and they were having their events go like 6, 7, 8, 9 10, 11 events a day and I'm like, Oh my gosh. Like it's exhausting. I know in the very beginning when networking started out, I looked at my calendar, I'm like, Whoa, where are all these people? Like were they get on my calendar? And the funny thing is, you don't want to just connect with anybody. I mean, during the pandemic, we're all learning. It was something new. What I learned, Marcus, is during the time that you actually don't want to just do something for free, a lot of people were doing that to the pandemic, and there's nothing wrong with that. But you got to get back into charging. I feel that people in the virtual world think just because we're virtual that we shouldn't be charging. And I think we should be charging just as much as a person because we're still using our time, we're still using our skills, our God given gifts. And so I think it's important that people know that. And I think if you set a precedence that look, I'm going to give you 15 minutes, and this is what I typically do. I give people 15 minutes. And if it makes sense, they get another 15 minutes. But that's it. If the last 15 minutes, they got to pay. Oh, well, could you put this into a memo again? No. But what I used to do for people is I take when I have a meeting with them, and I tagged them in LinkedIn and Facebook. And one lady said to me, she's Oh, that's great. I really appreciate that. She says, Can you send it to me so I can prove it? I say, excuse me. Well, I really don't want anything going out there unless I proof it. I really don't have time to have people meet with proof things because we're on a deadline here. Oh, you know what, then just forget about it. Don't even bother. This lady was looking for a job. And I was gonna connect her with people. I was just putting the video and some stuff. It's all you know, I'd rather not, just don't do that. So I think the virtual world is kind of creating a facade for people. Does it makes sense?
Marcus Hart
Yeah, It makes a lot of sense.
John C. Morley
And so hopefully you'll use those tips and decide to get out there and network with people in real life. Go out and take a walk. Go ahead and take a breath in real life. All right, speaking about real life, the stock market finances, it's real life, isn't it? One particular company which we know very, very well said and I quote, no jab, stay home. Who said that? Morgan Stanley.
Marcus Hart
This is shameful.
John C. Morley
I mean, how do you respond to something like that.
Marcus Hart
Oh, man.
John C. Morley
Right.
Marcus Hart
Yeah, this is really just-- it sounds like is that they feel like they're a giant and that they can just boss people around.
John C. Morley
They said, Marcus, that this giant, as you put it expects most employees to return to the office beginning July 12. If they don't return to the office by July 12, well, there may be a different kind of conversation that's being had. And I know what that conversation is going to be. And it's not a race, I think it's that we no longer need your services. All these companies and not to single and call them out. But I gotta be truthful, because that's how I am. I feel that these companies because they got a few shekels in their pocket, think they can just boss people around. And there's certain jobs that these industries have that they pay peanuts or peanuts would be a better price. And they get in terms. Okay, now, we're not talking about companies that there can't afford it. I'm talking to companies that can afford them and they could probably buy a whole slew of them. And they don't pay them because they're cheap.
Marcus Hart
Exactly.
John C. Morley
That's the company I have a problem with. I have a property with small companies like [sp] URI interest. I think there's nothing wrong with that to help them grow. But if you got the money to be able to pay them, then you should pay them. It's one thing if you're trying to help them in your small company, I get that. And sometimes in the beginning, you don't pay them because you're trying to grow with it. But let's face it, Morgan Stanley.
Marcus Hart
Yeah. And I totally get it. They want everybody to be vaccinated and that's why they're going to ban people from coming in.
John C. Morley
They ban people, right?
Marcus Hart
Yeah. But you can't threaten people's incomes for this, at least give people a chance.
John C. Morley
I think also, Marcus, what they should be doing, I understand that they say you can't come back to the office. I'm okay with that. But that shouldn't predicate whether you can't work at home. Maybe say, look, you have a year to get vaccinated. I mean, a couple months, I don't think it's unreasonable to ask people to get vaccinated. But well, some people would have a different conversation than you and I are having. I have some people that work for me that that's a totally different conversation. And it's unfortunate but I just want people to understand that these companies just because, and we got a lot of them, Morgan, we've got Barkley, we've got so many other ones. And these come to mind, because you know they're big in the industry. You got Jones, Earl Jones and Edward Jones, whatever. And I think when you got a company like Morgan or Barkley, I remember being to Barkley several times, and knowing that they have a room in their facilities, I really call it a show offer. They have a mini Wall Street on one of their floors. Now, I asked somebody, do you use that room? He said, No, we never use it. We just like to show all the big wigs that come up what we have. So impresses them so they'll spend money. I mean, that's wrong. And my letter yesterday was I for integrity. And that's not something that has integrity. That's a company that doesn't have integrity. But yet, when you do it the M way or this way or that way, It's right. Just because these companies set up precedent, Ladies and gentlemen, they're not right, they're not right. And they're not above the law either. But you know, what we think about safety of a population versus privacy. Let's talk about something interesting. In life if you need to drive a car, correct me if I'm wrong here, Marcus, you need to get a driver's license, don't you?
Marcus Hart
Yeah, definitely true.
John C. Morley
If you're in a car, isn't it the law that you have to wear a seatbelt?
Marcus Hart
Yes.
John C. Morley
Now, tell me this, Most companies require you to have some form of a college degree before they'll hire you as a full time employee. Now in order to cut hair, you'd have a license. You were to sell liquor, you need to have a license. In order to be a plumber, you need to have a license. To be an electrician, you have to get a license. In order to be in business, you have to have proof of insurance for business. landlords asked for it, different places you go ask for it. So my question is, why are we putting this above Safety?
Marcus Hart
Hmm, that's really intriguing.
John C. Morley
So safety of the population versus privacy. And it really has a lot of things to think about. We've had rules in our world before. I think the problem with the COVID is it just so many people don't know. We know that if you're going to build a new home, you got to get permits, I need to tell you about that one. Got to get a building permit.
Marcus Hart
Yeah. Can you build it without it?
John C. Morley
So anything you're doing, in order for us to have music on our stations, we're nationally licensed. If you don't do that, we're probably one of the very few our music on this stuff we do for the tech talk show and that we do for all our YouTube channels. It's licensed. The first day, we started putting that content up there, we got blocked, got blocked immediately. I'm like, What the-- And I call over to the licensing company. So what happened? Oh, John, Just relax, we got you covered. No, you don't. It's been a day. Yeah, he took care of it. No, he didn't. Oh, I got an email My Media agent, we have a third party that handles that. I say, what are you doing? Oh, he told me he took care of it. No, he didn't. Well, send me the links of the things that's not approved. Like, why should I have to do that? Just sent me the links, and I sent the links are, Oh, you're all good now. You see, everything starts out as non-licensed. On YouTube, they believe everything is licensed.
John C. Morley
So don't put music up there. It's not licensed, It's past five seconds, just gonna come down.
Marcus Hart
You're gonna take it.
John C. Morley
And if you put a request in to challenge it, which is what I did, They have 30 days, but they put a threat on there, that if you do this wrong, they're gonna suspend your channel. And that's not true. But they threaten you. Because they don't want to put claims because all these companies have to go back over. YouTube as a whole department that just deals with these issues, tell me that's not a waste of money.
Marcus Hart
So I can imagine how flooded they are.
John C. Morley
Yeah, exactly. Well, we've got to get to our guest. And his name is Andres Ruiz. And his mission is to raise use awareness about mental health, alcohol, drugs, and the people who surround them. He comes off as a coach and he helps people take their life to the next level by helping them create a strategy for their vision and eliminate those fears that might be lurking, and holding them back from taking action on their goals. Please help me welcome, ladies and gentlemen, this Friday night to the JMOR Tech Talk Show, Mr. Andres Ruiz.
John C. Morley
Well, Hey, everyone, it is john C. Morley from the JMOR Tech Talk Show here tonight. And I'm very pleased to have Andres Ruiz, who is a professional coach and motivational speaker who wrote a very interesting book. Andres, welcome to our show.
Andres Ruiz
Thanks, man, appreciate you having me. I'm really excited to see what we can create today.
John C. Morley
Yes, thank you so much. It is amazing. I mean, your book. And as I told you, I read everyone's book before they come on the air, which keeps me extremely busy. Your book talks about First, let's get the title morning warrior secrets, morning rituals for health, happiness and wealth. Now I have to ask you, Andres, what is it that inspired you to create this book?
Andres Ruiz
What inspired me to create this book was the way that I learned these rituals of millionaires, famous people. And I would pick up these little tips from a lot of people that I really liked. And I told myself, man, I'm going to start implementing this stuff, like affirmations, meditation, yoga, journaling, just doing the work in the morning, eating that frog purse, like Brian Tracy says, getting stuff done in the beginning of the day, and starting my day off positive so that I can end my day in a positive way. And I really believe that if we can end our day in a positive way, we can end the rest of our lives positive. So the way you start your morning is going to determine the outcome of your day. So that's why I was so inspired to do this type of work.
John C. Morley
I really believe that and I think a lot of us have some motivation in us. I do a motivational tip every single day, I take the letter of the alphabet. And I give a tip and I kind of lay some things in there. And it's pretty interesting. You get going with that tip. And if I don't do it, it's like, gee, I didn't start my day. And sometimes, you get busy. So you do it later on. I'm like, oh, sorry, I didn't get my tip to you this morning. But it's here, it's before midnight. And here's the tip for the day. Today's tip actually was the letter R. And it was the fact that to be successful, you need to have your rest and relaxation, so you can rejuvenate to recharge your precious batteries. You just got to have fun with things, Andres, I think that's what it's really about. I like to tell people that I play hard, and I work hard, I do both. So it getting in spirit with your book, I mean, you have lots of great chapters. I love the fact that, you know, in your book, you talk about things, and then you go into-- I love the chapter you had about the shelter, with the 300 immigrant youth people and trying to explain to them what to do. And just having them repeat something and I'm gonna quote you when you said, I'm doing better than good and better than most. That's always when you hear somebody say they had a challenge. My dad always used to say to me, we're doing better than most, but worse than some. So there's always that middle. But I think where you put your energy and what you focus on is going to affect your day and it's gonna affect exactly how your life turns out. I like to say something a lot, Andres, that challenges are going to happen to us in our life, every single day, whether you welcome them or not, is up to you. But how you choose to respond to the reactions and other people. I think that's what shapes our character, and really determines whether we're going to be successful or whether we're going to be on the other side. And I think a lot of people want to be successful but they don't want to put the energy, they don't want to put the time in, they want to put the effort, or they don't want to plant those seeds. In pondering over your book, I said, there's a lot of great chapters. I like another chapter you had Where there is no vision, the people perish. I guess what you're trying to say there is, if people don't have a vision, they're basically planning to fail.
Andres Ruiz
Absolutely. Yeah.
John C. Morley
I have a question for you. What is your favorite chapter in the book?
Andres Ruiz
I would have to say my favorite chapter in the book was probably the shelter because the shelter, that was something that was just incredible experience that I had with these 300 immigrant kids where in the book, I talk about how there's these two kids that come up to me and they asked me, Hey, mister, tell us something that we could say in English. And then I told them, I'm doing better than good and better than most, and they're like, "better the good, better the most" No, no, that was too hard. And I was like, Okay, then say, I believe in myself. And then they said, Okay, I believe in 'Michelle', like, No, no, I believe in myself. They said, I believe in myself. And then little by little, these kids, you could hear them from like across the room and say, Hey, teacher, I believe in myself, I believe in myself. And then now later on, a couple of kids will start seeing I believe in myself. And then other kids will say, hey, teacher, I believe in myself, I believe. And so everybody out there, including the staff would say, Hey, I'm this, I believe in myself. And I remember recalling one time, we were in a room of 70 kids, it was about 60, 70 kids. And I was teaching them about affirmations. And I would tell him, after I say something, you're gonna repeat it, I would say I believe in myself, I love myself, I am great. I am worthy. And they were yelling at the top of their lungs. And when we would get to the part, I believe in myself, the kids were like, I believe in myself. And it was just such an amazing experience to hear these kids with such high energy. Even the security guards came in. They're like, Hey, what's going on? Like, there's something going on? They thought that there was a fight breaking out. I'm like, No, no, we just have an affirmation like, oh, man, I thought somebody was fighting. But that moment was just so incredible. And these kids were tough kids, they are from the streets. These kids, they smell you if you're like, you're being a little too much, but it was really a challenge to get them to do something like that. But once they got that trusting you, man, it was just so amazing. So that's probably my favorite chapter because I even thinking about it and speaking about it makes me envision myself being there again.
John C. Morley
I like that chapter. I thought that was a very moving chapter. I mean, all your books content was great, but I like that, I didn't expect that chapter. So that was something that was really good. I also like another part of the book where you talk about the fact That people a lot of times in life don't necessarily know what they want to be the core values. And a lot of people determine them after time. But I like the thing that you tell people to do which is to pick four or five people, and to write them down and then to write the four attributes that identify their core values. I think people can resonate with that. Because sometimes we know, for whatever reason it doesn't become conscious. I think we can do an activity like that or something fun. The brain likes things that are fun, I think that's what it's all about. I also love your chapter six, which is morning warrior. Tell us a little bit about that chapter.
Andres Ruiz
Yeah, so morning warrior, it pretty much just goes into detail as to what exactly I do in the morning. So I'll just go really quickly with this, The night before, I don't look at my phone an hour before I go to sleep. Then as soon as I wake up, I wake up saying something positive to myself, I say today's gonna be a great day, I am worthy, I am greatness. I believe in myself, I love myself, let's get the day. And as soon as I'm done with that, I drink some water and then I splash some water on my face. And then I do these things called incantations, which are like affirmations of movement at the same time. So I tell myself, now I am the voice, I will lead not follow, I will believe not doubt, I will create, not destroy, I am a force for good. I am a leader, I defy the odds, I set a new standard, step up, step up, step up. And when I'm doing this, it's creating an energy that I can feel those words and I'm embodying those words. And those are my values. And that's what I want to bring to the world. Like playful patience, empathy, compassion, energetic, fearless, love, gratitude, service, joy, appreciation, enthusiastic giving family. Like already know these words, they're already me, I am these words, I don't even need to think about it. Because it's what I think and what I speak. So once you can think and speak those words, that's when you start to have some transformation coming from within. And when I'm done with those incantations, I do some yoga, I do some meditation, I do some journaling. In the journal, I like to dump things like in there, like, it's a brain dump, dump all those negative thoughts, let him go. And then also like to put some gratitude, what I'm going to create for the future. And then I also like to then work out and then take a really cold shower, just to get my blood flowing, and get my energy flowing, so I can just be ready to take on the day.
John C. Morley
I love that. And when you talk about some things, I think some of that's Tony Robbins, had taken a couple of his courses A while back. And as much as I went to some of his courses, we all follow different people. And I'm not one that drinks everybody's Kool Aid, because it's fun. And because it's rah, rah, rah. You see, being an engineer, I need a little more substance than that. And he had some good points, don't get me wrong. But I know when things not taking a direction and you're trying to sell books, or you're trying to sell programs, and he was very good at doing that. But when you measure the ROI to the class or to the course, it wasn't there. I like people like Dr. Wayne Dyer, who's not no longer with us, unfortunately, people like How to Win Friends and Influence People by Dale Carnegie, these type of people. And I think what he was doing is interesting. But what I challenge is, most people didn't have the discipline to take it to the next step. He was ready to reprimand people and say, You're not serious. But if you want to help somebody, and you know this better than I do, Andres, you have to kind of befriend them a little bit. And you have to work with them. You can't be insulting people or calling them names. And you really have to motivate them, but in a different way. I feel that what you're saying about the body, the state, I think that's great, because I've taught this to my sales team, when they go somewhere, if they're not a good mood, they need to put themselves in that positive state all the time. And if they can't do that, then you have to understand that the world's going to trip you up, it's going to happen. So how we choose to handle these blocks, we need to have the tools just like if somebody has a problem, they have to know where to go to resolve it. So, I think in life it's a series of these tools that we have to become masters of, but there's people you and I bump into every day but they don't want to learn. They feel like their learning days are over. And I always tell people, the day you stop learning is the day you start dying. Because you need to keep learning every single day of your life. So you're either growing or you're dying. And I want to grow every single day of my life. But there's a lot of people, you know that, they do things in life, they do the motions, they go through the motions. Or what I like to say, Andres, is they listen, but they don't actively listen. I had a lady of the day and she said to me, John, y I heard you but I wasn't really paying attention. So people have to be accountable for those type of things. I would say that the affirmations is great, I love doing affirmations, I even do a book every morning that I write down my stuff. before I go to sleep, I actually open a book up, and I write in the book, I am now this or I am-- and I write those down three times. Usually I write them down and then actually three times after that, I write the phrase, pretty powerful. It is done, I write again, it is done. And I write again, it is done. I believe, Andres, achieving our goals is a combination of our desire, our belief in expectancy, and what we do in life, but I think it's also more than that. It's actually getting a hold of our mind. Which is why when I was graduating college, I went back to get my certification in hypnosis, and NLP. Because I realized that our brain controls over 90% of our daily activities, our subconscious. And I think it's like a program. If people don't understand it, they don't realize that it's been running and the program that was put in there wasn't put in there by us. It was put in there by other people. I liked the chapter, we talked about taking things for granted and having gratitude. I think that's something that a lot of people probably have challenges with. I want to ask you something. Where did you come up with your inspiration for the chapter when you talk about meditation? And I love meditation? Where do you usually start with people to get them into that? I found meditation, I know, it's like, changed my life. It's like renewed me.
Andres Ruiz
Yeah, so meditation, I remember when I first got started, I was doing 30 seconds, I started with 30 seconds, which was about four to 60 breaths. And that's what I do with some of my clients, I tell them, well, they say, I just can't meditate for 15, 20 minutes, I just can't sit there and not think and I tell them meditation is not to just sit there not think. It's good to think because when you think thoughts are going to come into your mind, you're going to sit there, sit in the stuff that you sometimes don't want to face. And ask yourself, why do I feel this way? Why do I feel so guilty? Why do I feel this shame? And then you just look at it and then you let it go. And then you forgive yourself, you tell yourself, you touch your heart, and you say, I forgive you and I love you, read that out. And then you can also do something where you can-- what I like to do is I like to forgive other people as well. So, I always visualize a person in front of me that maybe did something that I didn't like or that upset me, and then I forgive them, and I let it go. And I always tell people, you just got to start off somewhere, it could be 40 breaths, which is meditating. You could also do meditation, guided meditations, one minute, two minutes. So what I did was I started with 30 seconds, I went up to one minute, two minutes, five minutes, 10 minutes. And then at 20 minutes, I said, Okay, this is the perfect amount of time and I meditate every day for 20 minutes. That right there has been such a game changer in my life. So I would say if you want to start meditating, start right now. Just take a deep breath, one deep breath. How many deep breaths do you take throughout the day? Everybody's breathing so shallowly, that they don't take the time to just take a deep breath. That's it, just one breath. Tiny habits lead to big things if you just do them every single day, it's just got to be a habit.
John C. Morley
My favorite thing of meditation and we're always learning to meditate even better than we did the first time. I love the feeling when you can take a deep, slow, full breath. You can literally inhale and you can exhale. Inhaling through your nose, what some people aren't comfortable with and exhaling through your mouth and that could just be so very comfortable. But you really have to do something that I have learned from another person a while back, you may know him Dr. Joe Dispenza.
Andres Ruiz
Oh, yeah.
John C. Morley
And I love him. And he had talked about something whereby we have to distance ourselves to become no one, nowhere, nothing, no gender and no time. And just basically detach ourselves, and think we're always worried about being attached. One of the things that really hits it for me is similar to what you were talking about. And it's something from Hawaii, Ho?oponopono. And it is basically starting off with, I'm sorry, I love you, Thank you. And that's a very powerful set of three words, those phrases, what they can do? And what I found that works really well, Andres, is when you put that positive energy out there, people say, Gee, I thought something had happened. Well, it happened not because you thought it, it happened because you changed your belief, and you changed your energy, and you change your thoughts and the reactions that you have in life. So when you give somebody positive energy for someone you're not getting along with, that person starts to come around to you because you start to be different around them, but you don't notice that you're doing that. So everybody thinks that you're just affecting the ether out there, which I do believe everything's connected. But it's not about just snapping your fingers and something magical happening. It is magic, what happens, but I think it's created by our body and what we're doing. So I think that's great. But what I want to ask you is this, Andres, if somebody has a very small goal, let's take a very short goal, what would you advise them to do to achieve that goal and how long would it take them to achieve that goal?
Andres Ruiz
So in regards to goal setting with my clients, I always like to ask them, we do a visualization, I like to do a visualization where I ask them, close your eyes and think about yourself, It's one year, three years, five years, 10 years from today, and I don't talk to you for years. And then I give you a call of a sudden, and then you tell me Hey, Andres, man, it's been so long. You're not gonna believe this but I'm now doing motivational speaking, I'm doing coaching, I finally wrote that book that I've been desiring to write, I have a great relationship with my wife, we are traveling to Hawaii, we're at San Diego, I'm making over six figures. And they just keep going with their goal, their big dream. And then I asked them, like, how did you feel? And they say, wow, I felt so amazing. I felt like if it was already done, and I said, Yeah, it's already been done, it's already been done in your mind. So anything you can hold in your mind, you can hold in your hand, as corny as it sounds and many people have said this before, but it's very true. And so now when we go back to asking, I asked the client a question, I asked them, so why aren't you there right now? Why haven't you attain this goal, this dream? And then we start talking about the fears, the habits, and we start dissecting all the things that are holding them back from taking action. And we have to really start and think about, okay, this habit that you haven't broken, this is what's holding you back, or this fear is what's holding you back. I've had clients, a particular client, He's like, I want to start a trucking company. And I tell them, okay, so what's holding you back? Well, I'm thinking that if I do start this trucking company, what if one of my truck drivers gets into a car accident, and then one of the tires falls out, hits a family with four people in the car and kills all four people, they have to pay for medicals. I have to pay for their car, I have to pay for their truck, I have to pay for the truck driver and then I could get sued. And I said, Wait, let's take it back a little bit. You still haven't started the paperwork. So that's step number one. But oftentimes what happens is, we go so far ahead into the future, that we fail in our mind. And when once we fail in our mind, we're done. So with that client, what I have to do is bring him back and say, where does this fear come from? And we did a little bit further research on-- like not research, but we did some more talking and it came down to his past. His past is what was holding him back. Once we eliminated that, he finally took that first tiny step of signing the paperwork and getting the paperwork ready. And he's like, Oh, my God, I actually did it. And now he started to build excitement, which build momentum, that momentum led to more action, more results and then just like more belief in himself that he could do it. And before you know it, he's got a trucking company. So it's just, and then also, like, a lot of beliefs from family. I mean, I could go on like, I mean, sure.
John C. Morley
People, I think, don't succeed and I've seen this a lot because they're fearful of being successful. They're not fearful of basically failing, they're failing of being too successful. That's one I see it a lot. So I think, um, you know, when somebody has to achieve a goal, I love the visualization. That's actually how I got my first luxury car, I put it on my laptop, and I went to go drive it, so I could feel it, sense it, smell it, touch it, drive, it just really experienced it. And every night at home, I close my eyes, and I just had my car in my chair. Know how it sounded, what the lady was going to say when I got in. And my whole big thing was the navigation system. And so I just kept picturing myself. When I was in my car, I pictured myself setting the navigation system, how it was going to work, how it was going to respond, how my phone was going to link to it. And I know just a while back, I built the new building. And when I did that, when I was doing the things in my mind and building as we build things twice, once in our mind, and once in life. So when I built this in my mind and when the building was done, I was like, Wow, that looks very close to the way I've been envisioning it. And I think it's because my vision has been affecting the design, the architects. And you don't realize it, but when it all comes together, it's like, wow. Like, I think things were 99.9% exactly like they were in my mind and that scared me, where my desk was, where the doors were, where the lights were, the security things were, the access control, everything was exactly there, even the color of things was very, very close. What I like to do is the check writing, where you write yourself a check for a certain amount, I tell people to do that and put that in their wallet. And then that kind of works. I think the whole thing though, is to just have a positive attitude. And to understand that it is about growth. And that when we get there isn't so much determined by us, but the universe and divine-- So we can always set the time that I want this building or I want this whatever. We can start to put the chips in motion to get it going or a relationship or what have you. We have to start somewhere in our mind. And then when we start there, it's kind of like we're building a building or making a cake, but we're doing in our mind. And then when it's ready to come out of the oven, then we see it. But I think sometimes when we're playing those seeds, people get disappointed or discouraged. Because I planted all these seeds I spent all this time. And one wise person once said the difference between being successful and failure is that the successful people hold on just a little bit longer, just a little bit longer. But everyone just thinks it's about mimicking somebody. But it's more than mimicking somebody. You have to have that persona, you have to have that desire that believe that expectancy. Once desire, belief expectancy, once one of those are x or you don't have one of those components, you're done. You're done until you restore one of those. It's like you can have a two legged chair, you could have a four legged chair, you could have a three legged chair, but you can't have a two legged chair, and you certainly can't have a one legged chair. So I tell people, if you take a leg off the chair, that's a three legged chair that you're gonna fall. And there's no way to ever get back up again until you figure out how to repair that one leg. That's the way I explain. Well, listen, Andres, this has been really amazing. I know our viewers have really appreciate this, especially our new viewers from Princeton. And a lot of people out there, if you're trying to do something, realize that it comes down to you. So before we do say goodbye to you, Andres, and again, thank you so much for your book, really enjoyed reading it, we will have a copy of it on our website when this publishes. But I want to ask you, is there anything you'd like to leave with our viewers before we say goodbye tonight, any way they can contact you, reach you, share that contact information if you'd like?
Andres Ruiz
Yeah, so you can reach me at my email, Ibelieveinmyselfcoaching@gmail.com. You can also send me a message on Facebook, Andres Ruiz, you can send me a friend request we'd love to chat with you. And for anybody who's interested in a free coaching session, if you're ready to overcome those fears that are stopping you from taking action and taking your life to the next level and creating a strategy for that big vision that you desire, I'd be more than happy to give you a free session to see how I can help you take your life to the next level and start tapping into your potential. So I'm putting that out there. If any of you are interested, we'd love to help you. And just remember, it's all about belief. If you don't believe in yourself, nobody else will. So you've got to start working on yourself and getting that in internal motivation so that you can start putting it out to the world and then the world can start seeing you for your greatness.
John C. Morley
I love that, Andres, and one thing I always say is, if people out there are not ragging on you, if they're not chastising you, if they're not complaining about you, you've got some work to do. It means you're not bringing your A game, because you want people to be a little bit envious of you, a little jealous of you. Not a lot but you want people to realize that you're forced to not be reckoned with. And last thing I would say is, if a train is being built, everybody wants to get on a moving train or one that's moving so fast, they'll kill themselves to get on it. But it's successful, it's left the station. A train that is being built or this still stationary, waiting for its conductor, nobody really wants to get on board, and be part of that vision. I think the problem with today's world Andres, is too many people want to jump on trains once they're going, but they don't know how to start their own engines. They don't know how to be a sub conductor. And I tell people this right away, I say look, I said, so you like the vision? Like Yes, absolutely. Well, why are you willing to kill yourself to get on a train that's already left the station? Why won't you be part of something isn't built yet? Because you don't want to put the work in. You don't believe in yourself. But I think it's a challenge, Andres. So I do want to thank you very much for joining us. I know our audience definitely appreciate it. Ladies and gentlemen, Mr. Andres Ruiz, who again, is the author of a very great book that you're going to want to check out, if you want to just learn about his morning rituals or everything else, It's called Morning Warrior Secrets: Morning Rituals For Health, Happiness and Wealth. And again, we will have a link so that you guys can purchase that book. Again. Great book, Andres, and thank you so much for joining us. And we wish you all the best in your career and in your businesses.
Andres Ruiz
And you too.
John C. Morley
Well, coming back after that was very interesting. What did you think of Andres?
Marcus Hart
You know what, just incredible. He's helping people. He's really bringing a lot of awareness to just an important topic that we all should just gather around to support him on.
John C. Morley
I think it's great. It was nice to talk to him tonight and to learn what he's doing and how he's helping a lot of people in the mental health regime and those that might have alcohol challenges and drugs and other people that need support around them. So I think it's great and kudos to him. So I definitely want to thank Andres for joining us on the show tonight. So a lot of changes with COVID, kind of I don't want to say being over. But let's say maybe going into more of a safe zone. Like we would say with cancer, it's going into remission, hopefully. Because you never know if it'll spring again so we'll say it's in remission. The fourth industrial revolution, I'm not really talking about a war in case you're wondering, what is the fourth industrial revolution? Well, that's a great question. That's the whole concept of automation, large scale machine to machine interactions and involvement, Internet of Things, and how they can be, let's say, more efficient with what they're doing. There are more challenges as we know that around the corner, but with the fourth industrial revolution, there's a potential to really increase people's awareness and their income levels around the globe. So this is gonna be pretty major, not just in the manufacturing industry, this is really going to be all over, Marcus. And I think that's the part that I think is very, very interesting when you think about these things. You got agile technology with the governance, you got agencies and trust relationships, you got technology innovation, you got ethics and identity, you got technology access and inclusion rules. You got frontier technologies, and you got disrupting jobs. And of course, the requirement for new skills. How do you feel this is gonna play, Marcus?
Marcus Hart
I think this is really mostly pushed by the big need for a better ecosystem. And I think what's going to happen is we're moving so fast, and it's gonna require a lot of people to get a lot more education so that they can be able to respond better.
John C. Morley
It's gonna be pretty interesting. I think a lot of people, though, are not going to embrace this right away. And the fact that a machine is going to be able to interact. Now, I'm not against machines. But I think I've told you my philosophy on this before, I am not a supporting proponent of a machine that makes a decision about someone's life or their safety. That's what I'm against. If it does that, there needs to be a failback so a human can interact, to override that. Almost like The Man in the Silo. We need somebody that's able to turn the key or in our case, turn the key off. So I think that's going to be interesting, and I think it's gonna help with a lot of jobs. But I think the type of jobs that are gonna evolve, it's gonna be different, Marcus. It's gonna be different to be more technology jobs. And I think there's going to be a lot of law around what's going on, because this is opening a whole new can of worms for litigation that has never even been fathomed yet. I mean, look what I was telling you last week about, I'm going for my pilot's license. And that's what you need to do to be able to fly a drone commercially, or flight on any YouTube or any social media. And I think more people are going to have to understand what they need to do before they do it. And it's not going to be a case of, well, I didn't know, can you do that with the government say, I didn't know? I don't think that works, right?
Marcus Hart
That's not gonna work.
John C. Morley
I didn't know that I needed to pay you. I didn't know that the tax rate went up. I didn't know that I didn't sign my urine tax return. So you're also not gonna be able to say, I didn't know I couldn't fly a drone FAA. I didn't know that the machines decision was final on my account, I didn't know that. I know there was going to be an extra fee if I involve the human being. These are just some of the things. And although I think it's going to have a lot of positivity, I do think there's going to be some challenges. I'm gonna call them growing pains. But before we do wrap up, I know you have some exciting news to share with our audience.
Marcus Hart
Well, thank you, John. What it's gonna be really exciting for you guys who love to listen to us. And we got it right here down at the bottom that you can also listen to any podcast, we're gonna be adding an extra episode for you on Saturday. So not only Fridays will you get these new episodes from us every Friday, but Saturday's too. So Saturday mornings would be JMOR.
John C. Morley
So we got some great stuff coming. And listen, ladies and gentlemen, we've been getting so many people that have been asking us to be on the show. And I'm happy to announce that I think it'll be about mid-July that we'll be automating this process. We get lots of emails from people and everybody's good, but we can't talk to everybody, unfortunately. So here's how it's gonna work, ladies and gentlemen, you're going to go to our site, go to the Reach up button. On that page, there's going to be a button there that you're going to click to apply to become a guest, you're going to then fill out a pitch request, our team members are going to review it. If we find that it's something we'd like to learn more about, we're gonna send you a request asking you to schedule a vetting session with one of us. If it's something our production team doesn't think it's gonna resonate with our audience, Well, thank you for your time, but we'll let you know that our team is not interested in your pitch at this time. If we do invite you to the vetting session, you'll go to the vetting session, after the vetting session, we will let you know whether you have passed or whether we're going to pass on you. If you do pass, we will then schedule your recording session right then and there. So the thing I want to let you know is that it's not going to be as simple as just sending emails to Hey, I want to be on the show. When you apply to be on the show, when you do your pitch, you're gonna have to sign the media release right then and there. So if you just think you're going to send us a half broken email that, hey, I want to get on there, we're gonna really review these things, because we're going to get a lot of these requests. The other thing we're going to be doing is we're going to be offering services that you can purchase that will allow your business to get more exposure. So we're trying to help people, but we really want the people that are going to provide value to our audience. So we're really excited about that. And I want to let you guys know that if you have not already liked and subscribed, do that. What are you waiting for? We provide great quality content. And now on, I think it's Saturday mornings. What time is that gonna be, Marcus?
Marcus Hart
You can expect that rollout at 10 AM.
John C. Morley
And is that Eastern time or what time is that?
Marcus Hart
That is central standard time but 11 AM Eastern
John C. Morley
11 AM Eastern. And for those folks that are Pacific, I believe 8 AM pacific time, so we got you covered. And if you missed any of this, guess what, you can always go back and watch it later on. Well, ladies and gentlemen, it is always a pleasure to be with you. And for myself and Marcus, my wonderful co-host, we're gonna wish you a very happy, healthy, safe weekend. Get outside this weekend if it's not raining. Go enjoy life, breathe, and see what you've been missing all these months. And we'll be back real soon with our first episode coming up. Is tomorrow, right?
Marcus Hart
Tomorrow.
John C. Morley
Tomorrow. So you're gonna see our first episode tomorrow. Let us know what you think. And if you have an idea for a show, of course visit our show, let us know. And if you have an idea for an unboxing, let us know about that too. Because if we use your idea, we may just send you a little JMOR gift. Enjoy your weekend everyone, from Marcus and I, have a safe one and a fun one. Thank you for tuning in to the JMOR Weekly Technology Show where we answer your questions about how technology is supposed to work and sometimes why you have challenges getting into work that way. For more IT support and tips, just text IT support to 888-111, that's IT support to 888-111 and you'll get tips on technology. I'll see you next week right here on the JMOR Tech Talk Show. Remember, jmor.com.