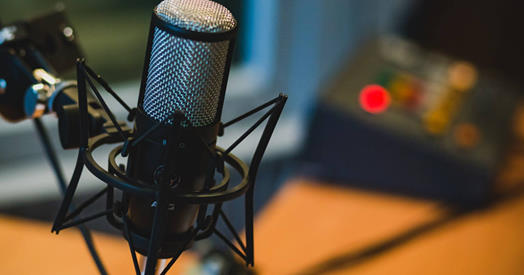 John C. Morley:
Well, Hey everybody. And welcome to the The JMOR Tech talk show. My name is John C. Morley, serial entrepreneur, and it is a pleasure to be with you this wonderful Friday evening here in the month of May, Marcus, It is always great to have you, how are you doing this fine Friday night?
Marcus Hart:
I'm doing well, John. Very good to be with you.
John C. Morley:
Well, that is great because you know, being here is amazing because both Marcus and myself, we love to educate people and bring you great quality content. And tonight we have another great show. Yes. Another great show. Yeah, I'm sure many of you are aware this week that there was a little bit of a scare of people, basically. How can I say, you know, not able to get gas or at least this was in some particular places they weren't able to get gas. And so what actually happened is probably the question you want to ask everyone. And that's a great question. Well, the colonial pipeline service was actually interrupted. Yes, that's correct. Due to some ransomware now, I bet you didn't figure that one out, but it's interesting because we have something similar to this many, many years ago and a closer look at really what happened from this ransomware gang. And the FBI actually confirmed that this was a new ransomware group, they started out and they're known as the dark side. Okay. And they were responsible for the attack that caused the colonial pipeline to shut down close to 5,500 miles of their very valuable resource in their pipeline. And just, you know, having all these barrels and places of gasoline and diesel and jet fuel that just were not to be transported really was a problem. And so, you know, they took a closer look at this gang and what they noticed was that this particular gang said that they are not going to harm companies that cannot afford to pay. They actually take a look, Marcus, I thought this was interesting at their financial solvency of the company. And if they are able to pay, then they attack them. If they're not, then they don't. And so what I thought was very interesting about this is that this particular thing of, you know, or this ransomware and, you know, we had this happen with a utility, you know, not too long ago, but I guess we didn't learn. And so when this thing happened, I think it really took people by surprise because you have to realize, so these pipelines, when we talk about disasters and challenges, we're talking about how the pipelines are managed and how they use electronic servo motors and things like that. And they were able to disrupt those systems to, yes stop the flow of this you know, crude oil coming down and then coming and turning into our natural resource, which all of us in the country definitely need. So basically what we learned is that they had many affiliates you know, with competing ransomware programs and they were advertising, you know, to being a victim of data leaks and things like that. And it was just very interesting because, you know, everyone's saying, you know, why should we be chosen over others? And, you know, heading ransomware companies to pick who you're going to use to attack a company. I mean, that's just like, that's just like insane. And so when we talk about this, the one thing I thought that was very, very interesting is that they said they will never go after a company that does not have the money.
They also said that they're not going to attack companies or things that are, let's say, related to the delivery of the COVID-19 vaccine. They wouldn't interrupt any type of funerals. They wouldn't interrupt anything that had to do with medical services that were needed. And so now this is what's going on. And also the fact that they made the statement is interesting because they're only looking to screw up a certain type of company, a company that has so much resources that are just according to them extra and that they want them to pay. So I asked you a question, if your security is not in line, it's not a question of if you're going to be attacked, but when you're going to be attacked and I don't mean to scare you, however, it's really important that you understand that when we deal with hackers and they have some very big budgets, it is amazing to me how something like this was not caught and that the proper security was not in place. And when we saw what happened in mid April with the ransomware program that was announced for affiliates to launch a distributed denial of service attack, and they got several people involved to help get that program deployed and people were making money, the more computers that they had that program on, I mean, this is just sick, Marcus. I don't know what else to say about it. People didn't know what was happening and now to have this, you know, loaded cannon, you know, we have enough going on with the pandemic. Yeah. But I think people really need to sit down, Marcus and, and think about, you know, their network. And I don't just mean their security from the network perspective and how their software is being handled, but also their physical security that didn't happen in this case. But I think it's really important that if you are going to run a company that has any type of viability today, you've got to be secure. And if you're definitely a company that is providing access to a public resource like water, oil, gasoline anything like that or anything that is really important for the sustainability of life and a community as a whole, that I think you really owe it to the community and to all the people. I mean, when I look at this, this picture Marcus from New Jersey, all the way up to down to Texas, I should say, was interrupted. And so they just got this fixed you know, not too long ago, but it took time for this you know, fuel to start flowing down the pipeline again. And you know, when you think about this and you talk about the dark side of this group, you know, what are best practices for a bad guy? And, you know, demanding large amounts of money is something that they do. And of course they do it in an encrypted way, so nobody can track it. And so based on the principles, they said this, and I want to quote, they will never attack medicine such as hospitals or any type of medical care organization. Nursing homes are companies that develop and participate to a large extent in the distribution of the COVID-19 vaccine. Again, funeral services, morgues anything related to that funeral, homes, education schools, universities, non-profit organizations, or the government sector.
They say that they go after companies and they actually requested amount of money, but they do their due diligence to make sure the company has those resources and can easily pay. And so they take time to figure out who they're going to attack. It's not just a Willy nilly attack. And basically they state, if you refuse to pay they publish all your data and store it on a torrent for six months. And then they send notification of the leak to the media and your partners and your customers. And they never provide you any descriptors. And they say that they're taking their reputation very seriously. So if it's paid, all guarantees will be fulfilled. If you don't want to pay, you'll be added to the list of published companies that are on their blog. I am Marcus, this is just sick. This is just unbelievable that somebody would go through this kind of an effort. I cannot believe it. I really can't. Well, listen, speaking about things that are unbelievable. My next guest is really an amazing person. His name is Mr. John R. Dallas, and he is our guest today. And he is a serial entrepreneur somewhere to myself with multiple successful ventures that were launched in New York, Chicago, the suburban Washington DC. And of course the Chicago greater area. His first startup opened in 1974 and his current startup started in 2017. There were six successful ventures in between that. And you know, he's been ahead of the curve many times for over six decades at only 10 years hold. He asked his parents for an IBM inspired toy computer called A-Think-A-Tron. And that was in 1960. Wow, Marcus, I remember asking my parents for an Apple to a, when I was in school, but my first inspiration came when they actually won something.
They won Atari 800. And instead of me getting involved with the gaming aspect, I took the gaming cartridge out and loaded basic, and started teaching myself beginners, all purpose, symbolic instructional code, 14 years later at 24, he launched his first computer based business ETX corporation, which he ran for 12 years before selling it in 1986 to a Wall Street firm. John was only 36. Now he spends most of his time and invest most of his philantropic resources and volunteer energy on encouraging entrepreneurs and other leaders of all ages to focus on their own thinking skills, more than on AI, which we all know is artificial intelligence, deep learning, robotics, and alike. He argues that our human brains need to be prioritized in the process of developing value for the business and other types of ventures we pursue. I agree with that so much, John, I think the order of doing things is so important because if you do something in the wrong order, let's just take a battle. You're not going to win if you don't do the right things first, not even to be alive to tell the story, he majored in journalism and mass communications at Pittsburgh's Duquesne university, and continued his studies at Columbia University in New York for decades. He is now lecturing at a variety of universities, colleges, high schools, and entrepreneurial incubators and accelerators. He currently lives in Chicago's gold coast neighborhood near Lake Michigan, which he sees from his 32nd floor window. And so it's interesting, you know, what he has gone through and being an entrepreneur and everything he's done, he has just made an amazing, I'm going to say contribution to fellow entrepreneurs and to our world. And it is an honor today Mr. John R. Dallas, to welcome you tonight to the Jmor Tech Talk Show to talk to us about entrepreneurship you know, where things are going and how are you making a difference and entrepreneurs life to see that they actually have potential that maybe they don't realize inside again, please help me welcome to the Jmor Tech Talk Show tonight, Mr. John R. Dallas.
John C. Morley:
Well, Hey everybody, is John C. Morley with the Jmor Tech Talk Show. I am very pleased to have with us today minister John or Dallas, who has some really amazing insights. I understand to share with us just from his book and many of the amazing things he's doing, John, welcome to the show.
John R. Dallas:
It's good to be here, John. Thanks for the invitation.
John C. Morley:
It is my pleasure. You know, you've had quite an amazing career just following it. I know you do so many things, but to start out with the largest title company in the world in Chicago, Chicago title, and then you move from that to another pivot, which is Enclave. Tell us a little bit about how you went from the Chicago title, maybe in a few moments to how you got to doing what you're doing today, which is being the CEO of Enclave. How did that transpire in a nugget?
John R. Dallas:
Oh, it was a Rocky road. I'll just quickly tell you that when Chicago title was acquired by the number two player in the industry, we were number one at, at that, at that juncture. Businessweek had a cover story called Chicago's blues in which they detailed what holds this giant city of Chicago back economically. And as I read it, I thought, why not stick around here after we were acquired and see if I can be part of the process to regenerate and to revitalize the greatness of this the city, this region. So we began a 21 year program of, of trying different things with the universities and other organizations. And in 2017, we started Enclave learning and earning center in collaboration with Elk Grove village, the largest industrial park in the United States and a win trust bank. And also with Comcast business as a sponsor. So since 2017, we've been here focusing on some of the things that we've learned over that two decade span that hold back, this wonderful, wonderful city and region. And what we found out is a lot of these things are global. So this is a local to global model for how to think differently about supporting entrepreneurs.
John C. Morley:
You've got a wealth of knowledge, you know, and when we think about entrepreneurs, myself being one as well, it's not for everybody, is it?
Speaker 1:
It's not, it's not, I will say however that everybody comes in this fashion, everybody can have an entrepreneurial mindset. They don't necessarily have to become entrepreneurs. So here in this program, we work with chiefs of police, chiefs of fire departments, municipal leaders, mayors of communities not to turn them into entrepreneurs at all, but to turn them into entrepreneurially minded individuals so that if they're meeting an entrepreneur, they understand the psychology, the sociology of what that entrepreneur is going through so that they could be more knowledgeable as they support the entrepreneurial process. We need to have entrepreneurs fuel this economy, particularly during the COVID recovery.
John C. Morley:
Is there a difference when we talk about entrepreneurs and a mindset and a spirit, is that the same thing or is it different?
John R. Dallas:
Well, an entrepreneurial mindset is complex. It's multi-layered, it's interdisciplinary. So what we do here is we teach 32 different entrepreneurial mindsets that have been curated among the clinical literature in terms of how the mind has to be able to pivot from one mindset to another, and sometimes in a nanosecond. And sometimes motorable mindsets are operating at the same time. So the entrepreneurial mindset is a misnomer. It's a myth. It's one of the things that Silicon Valley has inadvertently put into the, the process on Shark Tank and all kinds of shows they make it sound like there's one way to think if you're an entrepreneur, not so, not so, the scientific method of thinking. All the other types of thinking are woven in to what is collectively called the entrepreneurial mindset.
John C. Morley:
Now, typical people that are not entrepreneurs, and they hold a job nine to five. I always say to people, if you have to punch a clock nine to five, you're not an entrepreneur. What do you feel about that statement?
John R. Dallas:
Well, if I understand you correctly, people who are entrepreneurs, who are punching...
John C. Morley:
They're not gonna punch a clock nine to five.
John R. Dallas:
No, entrepreneurs don't even know what a clock is.
John C. Morley:
I just kind of get up. And I tell people, we do the work. If we're up to 11 and we're up to one, when it gets done, it gets done. We're not punching a clock or not doing a job.
John R. Dallas:
And you're on a very hot topic here because one of the things that people believe motivates the entrepreneur and causes the entrepreneur to fuel failing, as if she or he is failing, is the notion of being your own boss. And you're going to have complete control over everything. Just wait until you have your first customer and you find out who's the boss, wait till you have your first investor and find out who's the boss. Wait until you try to punch a clock while you're running an organization and you think you can get it all done in eight hours. It does not work that way. And the downside of this is it has takes a toll on our minds, our bodies, our souls, our family life, all the things that an entrepreneur goes through to keep that venture, however, small or large, it may be, to keep that moving and to keep it generating the revenue and the jobs and the tax payments, all the things that come to our economy through that really, really quite complicated and absolutely misunderstood.
John C. Morley:
Is there one thing, John, I don't know that you wish that people who are entrepreneurs you know, would do, is there something that they don't know that maybe will help them beat the odds of making it in the world today?
John R. Dallas:
Yes. We call it a cognitive edge, get your head together there. Because the notion of having a mind that really knows how to toggle between and among different ways of thinking from innovative thinking, strategic thinking, mathematical thinking, different, different types of thinking really will give the person who's an entrepreneur a cognitive edge right now. They think the idea or the network that they have, or the money they might have in the bank, through family or an investors that, that gives them the edge. It isn't. What gives them the edge is the way they think things through thoroughly, we call a T4, think things through thoroughly. And most of us don't think things through thoroughly, we think we think twice, we think things through, but not thoroughly. So I really wish more entrepreneurial minds would get in the habit of thinking deeper, wider, and higher about what they do every day.
John C. Morley:
So it's more of what I'm hearing you say, John, is not to pull the trigger. I mean, when I was younger and we said, you know, you got to pull the trigger fast, but it's not about pulling the trigger fast. It's about pulling the trigger once you have thoroughly thought about which trigger or how you're going to pull it.
John R. Dallas:
Wow. That's a good way to put it. I mean, a lot of entrepreneurs, just bail in and start building, building, building. And there's nothing wrong with that as long as they are contemporaneously thinking about what they're doing. So they, they are running on parallel tracks that they are trying this and on the one track, and they're thinking this on the other track and how they try is complex. They, test test, test. They revise, they iterate and they have to do the same thing with their minds. Unfortunately, the mind is left as a second thought pardon the pun to the ventures. So the venture takes priority. We say, it's the other way around, allow your mind to take the priority. So any organization, be it a municipality, a university, a chamber of commerce or any organization supporting entrepreneurship has to support the mind of the entrepreneurs of the entrepreneurs of any age or any venture stage. We have a member of a company, the CEO of a company, the company is 127 years old. And he's learned to grow this great company that has aerospace and other industries as clients and customers. But he's learned to incorporate an entrepreneurial mindset into this old company. He calls this 127 year old company, a startup as does Goldman Sachs and other giant companies. So people are finally, finally, finally realizing that it's the mindset, it's the thinking process that keeps a company growing and prospering for years to come.
John C. Morley:
I had another question, but you made me want to ask another one first. Why is it, John, that we have taken so long to now believe this? Why has it taken so long to aspire to what it really is when we've been going down the wrong road?
Speaker 1:
Well, a lot of that is because of pop culture over the years we have a tendency to focus on the success of a giant company, be it Microsoft or Apple, or in years gone by Kodak and Polaroid and different companies. Many of those brand names are, are slipping because of their lack of deeper, wider, and higher thinking. If, if you study some of those companies, but the issue is that we wanted easy way to make a buck. So the American dream had an element of unspoken simplicity to it that you come to America and you get rich, that doesn't work. It's come to America and think, think, think, think about how, how, how to get rich if you are driven for money. But research has told us that most people are driven, not by wealth, not by the pursuit of wealth, but by the pursuit of significance in their field of interest, their field of endeavor, the area of subject matter expertise, or even more personally, their their significance in their family unit. If they're a middle child, they have a high-performing siblings. Their opportunity with entrepreneurship is to have significance in the family, in the neighborhood, in the community, the region, the world. And so that notion of significance is really what drives the entrepreneurial mind, not money. It's not simple. It's complex.
John C. Morley:
Fascinating. If I was to give you a microphone, which you already have right now, but let's just say we could talk to every single person in the universe. Now we reach a lot of people, but we're not reaching everyone in the universe yet. What would you tell someone if you had just one minute to tell everyone something that was so important and they were all going to listen to you for just one minute, what would that be,John?
John R. Dallas:
Oh, that's a cruel question. Learn the word metacognition. M E T A C O G N I T I O N. Metacognition. Google it, look at Wikipedia, they're teaching it at an elementary schools. And it's going all the way up into senior, most learning and development programs and mindset development curriculum, metacognition means thinking about how you're thinking about your thinking, because we think so simplistically about such complex problems that we're trying to solve, the issues of COVID recovery require complex thinking. And so if we're thinking the same way in 2021, that we were thinking in 2019, we're not going to get to where we need to go. So metacognition, the notion of thinking about how you're thinking on a daily basis becomes a habit. It becomes a cognitive practice that allows us to build our lives, build our ventures and build our communities and the world around us. So metacognition, that would be the number one thing that comes to mind.
John C. Morley:
All right. The rest of those million people can tune out now.
John R. Dallas:
No, but that was 56 seconds. I didn't even use my whole...
John C. Morley:
No, I noticed you were like right there. That was so when people go into a job and then they decide to become an entrepreneur, what should people that have been told to go into a job? I mean, I was before I started my companies, which I actually started when I was in college, but I still got a part-time job when I got out of college. And for me, it was the fact that people weren't treating me well, and weren't appreciating my value. I worked for a government agency and I was only doing it part-time, but I knew it was going to be part-time and I was going to do something else, like start, like continue my company that I started in college. What are the telltale signs to be able...? And I know this is a loaded question, but is there, like, I don't know, four or five points that somebody could do, like a checklist to say, Hey, I'm an entrepreneur. And I have the, let's say the caliber, or I have what it's going to take to succeed. Like if you were going to go and let's see, be a carpenter, well, there's certain skills you need to be able to, to build a house. Now I'm not going to protest that I could do that. I've used a hammer and I could probably, you know, cut some wood, but don't think that you're going to get anything quality out of me, at least in, in woodworking. So is there like some signs that we could give people maybe that might be working in a job today to decide if they should be moving toward entrepreneurship?
John R. Dallas:
What a good question. And I, I having heard the question the way you posed it, John, I think I need to write a paper that's designed and outlined in the way of your question, but let me quickly say that if you have this burning curiosity in your personality, in your mind that you need to learn how things work, you have a level of curiosity that goes beyond the norm, that you're curious, curious, curious about ways to make things better. You are on the road to a successful entrepreneurial journey. So your curiosity, if it's tempered with the fact that you can't learn everything, you can't know everything that you need to know about whatever field you decided to to plow, to build your organization. But your curiosity must never wave. Your curiosity has to be right in the center of your life. It has to be your middle name and then your perseverance. And what I mean by perseverance is understand that you're going to have so much uncertainty, so much ambiguity, so much combustion, so much distrust, you're going to, as you even have to deal with envy of people around you, who envy the illusion, that you've made something out of nothing that gave you the permission to be your own boss or gave you flexibility that you really don't have. So there are a lot of components psychologically and sociologically that play into the whole process of being a successful thinker before you become a successful entrepreneur. And so the notion of being really aware of how big of a part of your life, your, your thinking life is based on curiosity and performance. So I think those are, you could probably find five checkpoint list items in there, but curiosity, number one.
John C. Morley:
Let me know when the dissertation will be out and I'll have to read it, but it sounds like you're already on track to at least have the first draft by what tomorrow. Okay.
John R. Dallas:
If I didn't have so many zoom meetings over the next couple of days, I'd do it.
John C. Morley:
You know you talk a little bit about human behavior and the burdens. That's probably no surprise. And I can't help, but notice that you focus a lot on the process of one developing value for the business and other types of ventures as well. I want to ask you if you can maybe give a quick minute or two, what are the types of processes? And I know this is a loaded question that somebody maybe could just start to think about that might change their life. Are there two or three that maybe somebody should maybe make a quick gamble and say, gee, I'm doing that. Is there something I should do right now to get me out of that rut?
Speaker 1:
I think the number one thing that comes to mind, John, that's an interesting question. And I, in various ways of formulation, I get that question periodically. And so what I would say really seriously with a much of a smile on my face, because of the gravitas of the importance here, that you have to learn to think deeper, think wider and think higher about whatever it is you are doing at home at work, and any part of the community in which you're plugging in your good brain, whether it's in your church, your synagogue, your mosque, your fraternal organization, your night school, whatever it is, think deeper, wider, and higher, because what we have lowered ourselves into, by the, the presence of so much technology around us, so many YouTube videos, so many Ted talks, is we've loaned ourselves into being entertained being stimulated by, by technology not necessarily thinking deeper, wider, and higher about who we are and what uniquely we bring to the economy, to our communities, from neighborhoods to nations. We have to learn how to be more aware of our opportunity to contribute value and to know what that value is, requires that deeper, wider, and higher thinking. I hope that's sufficient.
John C. Morley:
No, that's an excellent answer to my question. It almost makes me think of it like we're all a cog in the world. Okay. Now, not a typical cog that you'd put on any machine, but a cog that could keep morphing into many different purposes and applications.
John R. Dallas:
John, let me just say here that we refer to enclave Academy is the cog works school, not the Hogwarts school, but the Cog works school. So their cognition is what we're teaching here in terms of not wizardry, but leadery and not witchcraft, but thinkcraft.
John C. Morley:
No, I didn't know that, John, I just picked that out of the, I just picked that out of my mind.
John R. Dallas:
Yeah. Cause we think Harry Potter has taught us a lot because there is magic. And let me just quickly mention that there's a lot of luck in entrepreneurship. It's something that we don't necessarily talk about, but keep in mind that no matter how much you think, no matter how much you plan, no matter how much you prepare with your mentors or coaches, your advisors, your university, professors, luck plays a role in your success. The good luck, the bad luck and the other luck that happens. So be aware that you have to navigate the unexpected. You have to navigate Divine Providence. You have to navigate what we call neuro serendipity that you'll be sitting there and two neurons in your brain will bump into each other. And suddenly clarity will come about something that you've struggled with for months, if not longer. And so we have to be aware of the luck, the role of the die, if you will, and make sure that we honor that and we capture the value out of those moments of unexpected delight for the mind, the mind gets excited when these things happen, if we allow it. And unfortunately most of us default to easier ways of thinking, easier ways of hiding our delight. And because we're not as comfortable with luck as we should be. And if anybody, you know, has a successful company where they deny the role of luck in that success, they're lying to you through and through. There's no other way to put it. Luck has played a role in every career. Luck has played a role in every life, a Divine Providence luck, whichever way you want to frame it, but keep it in mind.
John C. Morley:
It's not the only thing, but it is an important thing.
John R. Dallas:
An important thing. But let me just quickly say the reason it's important, John, is that if you accept that you actually open your mind to possibilities. If you say, no, no, it's not, there's no luck involved. It's my brain. It's my brilliance. It's my IQ. It's my intelligence, that's making all this work. Oh, you don't even realize what you're doing to the neuro plasticity of the brain. You're like cutting it off to before it has a chance to fully perform.
John C. Morley:
This reminds me, John, I do a motivational tip every single day. And before I get into what the tip was for today, and it kind of resonates to what you're saying. I went out to over a million people about a week ago. And without telling you the platform within three days, I went to stream and I went from a 60 second down to a 30 second to a 50 second to a 70 second. And I couldn't stream at all the Sunday after the third day. So being an engineer, I figured it was something technical figured it was something with the platform. So I decided to just record my video on the phone and upload it the old fashioned way. I worked fine. That night I went on the platform to do some things. Everything was fine. I tried to click some buttons. I couldn't click the buttons. So I did it from my phone. Then I tried to do some other things on the platform. And a little bit later, I got a notice saying that I had violated a community standard based on security threshold that may have been reached my account has been restricted for potential criminal activity.
John R. Dallas:
Criminal activity, Oh my goodness.
John C. Morley:
There was nothing criminal being done. It was strictly a motivational tip every day of one minute or two. And there was no sales involved. So I said, I'm not going to get angry, John. I am going to think about a logical way to handle this. So I decided to write a press release, press release went out. This was a bad afternoon. I wrote the press release that next day it became where the number one store is in Silicon Valley. The true cost of social media. You don't own it, you never will. And so you know, that wasn't going to help me. I mean, that was nice that I did that, but that really wasn't going to get my account reinstated. I tried calling them, they don't answer the phone. They said, it'll be 30 to 60 days. They want me to upload a copy of my passport, my driver's license. I'm like, no way, no way. So I said, I need to do something else. I'm not waiting 30 to 60 days. All these people are waiting for my posts. And as it is, I'm losing a day and another day I said, this is insane. So now it's been two days. I go ahead and I pull a list of this companies investors, everyone above 1% of the public stock market, not the board, but the stock market. And I contacted people like head of the Magellan Fund, different companies, call them on their cell phones. Wasn't selling them anything. Before I did that, I did another thing, I filed a complaint with the better business bureau. And then I filed the complaint with the district attorney general's office. And I sent these to every single person. I said, Hey, by the way, I just want to let you know, I'm nobody just such and such in this town. And I brought a complaint against one of the people you invest 14.7% at $18 billion. I just thought you may want to know because you may need to be available to be called for testimony to the court. So just wanted to make you aware of it. If there's anything you can do, if not, that's fine, but I'm calling all the other investors.
Now, while I was doing this, their stock was going down a little bit, not a lot, but a little bit. The next day I woke up now I called 50, 60, whatever it was for that level, call all the people. So left messages. I emailed them the next morning, five 30 in the morning. I clicked on the button without telling you what it is. And I get welcome back to, and I'm like, huh, 49 violations. I click it again. They all disappear. So then I get on my phone that next day, that day, and I went to record my meeting. I said, first, I want to thank all the investors, better business Bureau, the attorney General's office. And of course, blah, blah, blah. Because you know, my account was restricted and they did the right thing. Now I want to let everybody know that it was not them that really blocked me. I want to thank the two people, knuckleheads, that decided it was fun to report me because I was getting so much publicity. And the next time that anybody does that, not only am I going to go after the company and the investors, but I'm coming after you two guys. So I'd watch your step. That next day, John, there was a lull, I got on. I said, I apologize for the delay. My word was deliverance. I said, deliver, promising to deliver. Now I couldn't deliver because of something outside of my control, but I still took action to be able to make sure I could deliver as soon as possible, people were just blown away. But I share that with you because everyone say to me, how'd you get the account reinstated? I said, I just took some creative action. Well, what did you do? Like filed some, you could do that? Like I filed the complaint. I did this. Oh, that's just crazy. I said, yes, but I got action in 24 hours or less. Today's tip was persistence pays when it comes with passion and integrity. So when you are in that recall back to what you were saying about, you know, being involved all the time and doing things. So you can be persistent as much as you want in your life, but if you don't do it with a passion, which is that curiosity, I'm hearing you say, which is driving us. And if you don't do it for the reason of being truthful with integrity, either one of those two things you're going to fail. So I just thought it kind of resonated with, with what you said, but the other challenge, I also see John, and you might see this a lot in your school is that sometimes you do something and everybody, especially a lot of entrepreneurs, they want a pat on the back. And I said, you know, you don't need a Pat on the back, but there's another thing you have to learn as an entrepreneur. And I only learned this a few years and I've been doing this for many years, but I just learned this a few years ago. It's okay, John, if not everyone likes, you now, I'm not saying people hate me, they like me, but everyone doesn't have to like you. And if everybody does like me, then John's not bringing his A game.
John R. Dallas:
You're not doing something right if everybody likes you. John, do you mind if I just tell you a really quick story? Let me just tell you about it in the mid 1990s. We had an idea for aggravating all of the consumer credit data in the United States from Experian and Equifax and TransUnion. And I knew the CEOs of all three of those, big national rep credit bureaus through work that I was storing for years in New York city. And one of the first things we did to make this a reality is we wanted to make sure that the need existed. So I went out and met with the federal trade commission, which is the government arm that oversees the credit bureaus. I met with the secret service which oversees debit cards because debit cards or cash, the FTC handles credit cards, which are credit and went to ABC Good Morning America. I went to a money magazine. I went to the federal reserve, met with Larry Summers who was then among the governors of the federal reserve, the Wall Street Journal reporters in Washington, DC. And I said to all of these people, do you think it would be beneficial for the American public to have one location where they could gain access to all of their credit data and not create a score it's necessarily, but to their credit data, and so they could monitor changes in all three bureaus? And then everybody said, universally, yes. And so then I went to the three CEOs and talk very openly about what I discovered in my research. And one of the CEO's, I'll leave him unnamed, but one was quite irritated with me because he felt that I had backed him into a corner. And it wasn't it, the fact that I had met with the, the federal trade commission irritated him, because I basically had introduced the notion that there's a better way for the American consumer to gain access to that voluminous data. And that particular credit bureau wasn't pleased, but all three of them agreed, eventually agreed. And we broke records with what we did with American express as our partner, our number one partner, the first organization that said that we were onto something and they investigated the idea very thoroughly, but we persisted and we persisted and persisted, but we brought in thought leaders. So it wasn't just the entrepreneur going out and saying, I think my data, it's saying, this organization thinks it's the right thing to do.
The federal trade commission couldn't endorse it because they can't do such a thing, but they certainly couldn't say anything against it, which is a tacit endorsement, I suppose. But the federal trade commission and the other organizations were saying, yes, of course the consumer should have an easy way to gain access. And now it's almost proliferated in terms of different organizations that have caught on to that. But we were the first and the way we got there was not easy. We had to persist, persist, persist, and we did, we broke all kinds of records in the early stage of that venture, in terms of the acceptance of our core value proposition. It was accepted very quickly by the consumers and particularly by all of the organizations that we brought in as partners. So this notion of interacting with the influencers, as you did, to overturn that, that seemingly silly embargo on your use of that platform you brought in the influencers, the people who would think with you about how to overcome your obstacle. And that's what we did. We anticipated the fact that an entrepreneur coming into the big credit bureaus would have no credibility whatsoever if he didn't have a round, him, all these great thinkers, these people who use different types of thinking to come to a conclusion that the American consumer was better served by this methodology of taking good and better care of consumer credit data.
John C. Morley:
Amazing story.
John R. Dallas:
It was intense. Just as I told that story, my insides were rumbling and that's 25 years ago. It's like just a remarkable thing.
John C. Morley:
This is only a few weeks ago. I did this, John, because I knew that was what was funding the platform. Okay. And I knew that if they weren't happy, okay. Not that that was going to happen immediately, but they would pull funds or stop investing or sell stock. So I believed that since they had a vested interest in being a major stockholder, that they're probably going to listen to them. I even had sent them faxes and emails and they didn't respond. So when you get to the person that is involved, I always say to people like, you know, you're building an environment or a community, nobody wants to be on your train in the beginning. They don't want to join you. You're just kind of going along. But when the train becomes a winning train or let's say a horse, a winning horse, everyone wants to be on the winning horse.
John R. Dallas:
John, you're absolutely onto something big here. And it applies to Apple. I mean, let me just interject. Cause you're spot on. So Steve jobs, I had the privilege of meeting Steve in 1984. The Gardner group was a client of mine at that point. So I was in Fort Lauderdale for one of their Gardner conferences, which was spectacular. I remember like yesterday but I had IBM as a client. I had IBM equipment in my company, in New York city. And I met Steve jobs did not like him at all. I thought he was abrasive and difficult, but boy did I love his Macintosh that he was demonstrating in 1984. But when I bought one and I put it on my credenza behind my desk next to my IBM computer, that was on the other side of my desk my elitist Wall Street buddies were looking at that, that toy Apple on my credenza and saying, why would a person of your stature have a tool for students? That's for artists, that's for elementary school kids that's built for children. It's not built for us serious of an adult. And they did not get on the Apple bandwagon at all. And, and it took years before Steve jobs convinced his naysayers, the people who are going against the Apple vision of what what's going on. But I just quickly say along these lines that the current edition of Harvard business review has an enormously revelatory regulatory story about Steve Jobs mind and how he had to be talked into changing his mind to do the iPhone. That there were people in his organization who, when he said, I don't want do a phone and they knew how to change Steve Job's mind. And so it's in the car, current edition of Harvard business review. And the reason it's important for our conversation today is that that edition focuses on the importance of mindset.
The importance of getting people around you with whom you can have legitimate intellectual cognitive debate about something that's good. Something that's not so good. Something that's neutral that needs to be looked at deeper, but the notion of Steve jobs, all people being devalued right in the beginning of his career, and then fired as you know, and then brought back when suddenly they felt that he was mature enough and mature of mind if not personality. So these things about how we think things through thoroughly and how we repel and resist and push back on people who have new ideas and new innovations to takem it's not the reinventing of the wheel, it's the innovation of the wheel that we do over and over again, we do innovation with that wheel. People push back because they didn't have the idea. They can't relate to it until someone makes it a joint effort. And the thinking process of why we envy idea people, why we're envious of a successful entrepreneur. We, as a culture, we as a world have to get over that kind of resistance to change that resistance, to identifying the quality of thinking that somebody who has worked so, so hard as Steve jobs did so hard to have his dream come to life. And wasn't the same dream. It was tweaked and reconfigured and pivoted many times, but that energy that's required to come up with these ideas and to test, test, test the, the various assumptions, the various theses behind a startup idea, all that goes on before anybody even pays attention. So my recommendation, and I'll just close this one minute very quickly by saying if you know, an entre entrepreneur, don't focus on that entrepreneur's idea, don't focus on that entrepreneurs, product, or service, or the new app that they're developing, or the new software package that they're putting together. But focus on the person asked if the person is doing our right, are they getting enough sleep? Are they eating? Are they seeing their doctor? Have they been to a dentist? How's the marriage going have a significant other, if they're parents, are they spending enough time with their children? Because a lot of people want to focus on the entrepreneur only one, the entrepreneur has a, has a million dollars in the bank, or the, the chance of becoming a billion dollar unicorn. We don't focus on the person. We focus on the money. We focus on the venture, the technology, the product, the service we ask you, we beg you focus on the entrepreneur as an individual. She or he needs our attention. And guess what we need, we need their productivity because they create the jobs. 75% of our culture, our economy in the United States is driven by small business. Why in the world wouldn't we not be paying attention to small business owners who could become the next Apple, the next Microsoft, et cetera.
John C. Morley:
I think, John, is because of some politics. I think it's because of some people that are jealous they're not supporting of the vision. But this leads me to a very interesting point. And you alluded to it when you talked about what they're eating and stuff like that, we become what we eat, right? So we become a by-product of the people we hang around. So one of the things I always tell people is if you've got negative energy you don't have to be nasty to person just politely let them know that you don't appreciate that, if they continue with that behavior, well, then just distance yourself from that person like we're doing now and COVID, but permanently. And they're either going to change their ways, or they're going to go the way they are, but you're going to be in their life anymore. I think it's really key that when you choose to associate with people, you want to know what they're about. You don't have to know everything personally about them, but you want a little about their ideals, their goals, what kind of person are they? I think that's really important, especially when other entrepreneurs connect.
John R. Dallas:
John, let me just put a finer point on that. You're on the right track, but the point that comes out of what we do here at enclave learning and earning center is that it's how the person thinks. And so if you want to get to know somebody, just say the following question, like, how did you think about that? I mean, you started this business. What were you thinking? How were you thinking? And then the notion of listening to somebody, explain how they think you get to learn a lot about that person. Try to avoid the small talk. I mean, small talk has its place, but its place is small. So get right into the nitty gritty of it and say, I want to talk about how you think. I mean, are, are, are you an analytical thinker? Are you a strategic thinker? How do you characterize the type of thinking that allows you to deal with all the ambiguity, all the uncertainty, all the combustion that's part of your venture that you're running so successfully, but in a networking situation with a smile on your face, you can't, you don't want to intimidate, but you can just say, Oh, you know, that's fascinating. I love that thought. How were you thinking when that thought popped into your, your great mind or something of that nature, and you'll be surprised how people welcome the opportunity to say, well, that wasn't easy to think about. I had to think really hard. And I brought in mentors, I brought in consultants, I brought in coaches to help me think, wow, there's a breakthrough. And suddenly you learn the person by how they think.
John C. Morley:
That reminds me of a very famous author who made a comment. You ask a question, you know, that's interesting, you responded that way. I was just curious, how did you come up with that answer or what made you think of it that way? And it makes it more fun, more playful, a very similar to what you're saying is we don't think about the, how we just get the answer, but we don't think about all of the let's call it the, you know, the intricacies that go into the by-product of thought to give us the answer
John R. Dallas:
That's exactly right. Years ago, there was an interview with Jay Leno or if I recall correctly, or maybe it was David Letterman interviewing a a very well-known Hollywood star, and I'm not going to mention his name. I don't want to have problems with that, but this Hollywood star had done something very, very stupid in his private life, in a very disgusting way in Hollywood. And so the joke that, that became a meme on, on social media was the question that I think it was Letterman actually Letterman said, what were you thinking? And the audience in the studio just fell apart. Laughing. When the question was asked, what were you thinking? How could a man of your stature with your success do something like that? What were you thinking? The question that should have been asked that would have been productive for everybody watching and especially for the person who had to respond was how were you thinking? And there's a high probability that he would come back and say, I wasn't thinking, I wasn't thinking at all. I was reacting to an opportunity I was reacting to, but they were thinking they just weren't thinking deeply broadly. And in an elevated fashion enough to know that what he was about to do could have cost him his career. And so the notion of asking people, what were you thinking is not nearly as instructive in a networking environment or a getting to know you environment in your private life as how were you thinking when you decided to marry that person or date that person, or buy that house or buy that type of car, whatever it is, how were you thinking? And they may not have a ready answer, but you've planted a seed for them to remember from now on to think about how they think as opposed to what they think, when we stop at what we think we cut off our brain's ability to expand itself into roam and come up with butter, butter solutions to the problems that we are encountering. So the question is, how are you thinking? Not, what are you thinking? It's always, always the better question to ask.
John C. Morley:
I like where you're going. Let's give the audience an example, because I think we've talked in semantics, let's try to give an example of what you're actually talking about, because I think what you're talking about is brilliant, but a lot of our viewers might not quite be able to encapsule what we're really talking about.
John R. Dallas:
Oh, so the, the example that I would give is when you have an idea for a new company somebody will say, well, tell me about the idea, what is that app supposed to do? What is that new software what problem is that software solving? The better question is how did you cope with this? What did you observe? What did you see in the marketplace? What did you see in the customer experience that caused your brain to think in a certain way? Did you immediately see the opportunity? And most people will say, no, I didn't immediately see the opportunity. I immediately saw the problem. And then after I thought about it, well, how did you think about it? Well, I thought about it analytically. I thought about all the people who are losing their money, losing their, their traction in the marketplace by doing this thing, whatever the thing was during the thing, the wrong way. So I thought about it analytically, and then I kicked into thinking about it creatively. Well, what can I come up with? What could I create? What could I find that simply needs innovation? Is there something out there already? Is there a technology, a methodology, a practice that by innovating, by making it better by pivoting it into a different direction, repurposing some existing technology that I could use to solve this problem. So the practical application is if we see a problem to create the solution, we have to know how we're going to think about it. And the very first thing we have to do is apply, as I said earlier, curiosity, I want to dig into that problem as much as the internet, as much as my circle of friends, as much as my library at home, or my library in my neighborhood will allow me to dig into that problem and find out what's causing that problem. And so that's the investigatory type of thinking that people need to use before they start to build their ideas. And a lot of us don't do that. We don't invest that kind of cognitive energy.
John C. Morley:
This reminds me of an adventure that I learned about not too long ago. And they had a product that a professional would use every day. Unfortunately, when you knock the product over to have it fixed, could cost hundreds of thousands of dollars to have a fixed, and a new one might cost even more. So this one particular person said, this is becoming a problem, and they develop something to put around the device so that when you knock it over, it doesn't break 99% of the time. If you hit it a little bit different to the corner, it's probably going to break, but if you hit it the way most people would just straight over it doesn't break. And they were able to come up with a device. I think it's like $40. It's a piece of plastic that you put over the, like, almost like a little boot. And it seems very simple, but then they had to make them for different sizes. When something like that happen because somebody was frustrated of constantly having someone fix something every time they needed it. So I think that's why a lot of products we see out there happen or get billed because somebody is frustrated with a problem.
John R. Dallas:
Well, that's true, John, but that the curiosity part of that equation that you just talked about is just to dig deeper than the obvious. So some that gets over and there are so many stories about that very scenario that you're talking about that, and Jeff Bezos did this recently in a production line and at the Amazon. But the first thing you see is not usually the cause that you're going to have to address. So the very first, the most obvious thing that you think about what caused that item to knock over or pushover fall over there's usually something else, but your curiosity, if you don't have it, if you're not a curious individual, you'll take the first thing that comes into view, you take the easy way out, and then you build a product that wasn't needed. I built it in 1974. I built a a technology product back long before people were talking about technology, the way we do today. And somebody had the nerve to say, John, you've built an elegant solution to a non problem. And that was one of the most irritating phrases. I will remember it till the day. Because my arrogance at age 24 was I would not have built an elegant solution to a non-problem. I would build a solution to a problem that nobody else had figured out how to solve. And this was a problem that Wall Street had dealt with for generations. And I saw it with my fresh eyes as I got there at age 23, I saw something that was way out of whack. And I thought, how can this new technology, this new computing technology apply to what's going on in Wall Street when they were still using the handwritten chips and all the things that were going on on the floor of the New York stock exchange back then, and how institutional investors were reading research reports. None of it added up to my inexperienced eyes, but I certainly didn't create an elegant solution to a non-problem. And I built a multimillion dollar business out of that, but I ran for 12 years and sold a paradox to a Wall Street firm. So it was a, it was a fascinating journey to watch how people pushed back and pushed back until what happened, until they bought it. They understood it. And when we had 27 of the top companies in the world as clients and 25% of my stock was owned by a CEO of one of the top 10 companies in the world. All of a sudden that elegant solution became an essential solution to a very real problem.
John C. Morley:
But the key was getting people to understand it.
John R. Dallas:
Yeah, yeah, yeah. And sometimes no matter how I would simplify the message or build the message out what they wanted to focus on, or when people default to focus on is how much money are you making, who uses it? When we would sell that, that particular company, a lot of people in our sales process would simply say, who are your customers? And my sales team are remarkable. I remember so many of them and especially my vice president of sales, Mark Farley, who's now with a big Wall Street firm. But the way our sales team was, was trained in our fourth or fifth year was to laugh and smile with the prospect and simply say, we'll name a big company here in New York city. And the prospect would say, what do you mean name a big company? We'll just name one. And usually they would say 18 T or IBM or a company of that nature. And we were trained with a degree of fo humility just to nod and nod. And they said, no, you can't have all those all we do. You have all those companies? We do. And so the fact that they weren't really as interested in what we had to offer, they were interested in who was validating the value. Isn't that something?
John C. Morley:
Well, who's using your product. That's the number one question. Well, how many have you sold? But even if they don't ask, how many have you sold? Well, who else is using your product?
John R. Dallas:
That's exactly right. And when we had, just as a quick aside, we had ABC and NBC as clients from the very beginning of our, our work. And we had published the presidential debates in 1976, 1980 and 1984 through this technology. And but we couldn't get CBS. And then finally I went into CBS and, and spoke very plainly. I said, we have ABC, we have NBC, the only of the three big networks back then we didn't have, was CBS. And they said, well, you know, we love what you're doing, but we can't exactly call those two competitors of ours and say, how's John's company performing. And I simply said this, I said, nothing more, nothing less. A lot of your advertisers are our customers. And the fellow at CBS just looked at me and he said, Oh, I didn't think of that. So a lot of your advertisers are validating what we're doing on Wall Street and how it's having an impact on their stock price. So when I sold the company just paranthetically there was a very large party of the 21 club in New York that was hosted and paid for by CBS. They were really quick to say, Oh, you taught us a lesson. You taught us a lesson. But again, it wasn't necessarily about who we were. It was about who was validating, what we were claiming. And that's a, that's a difficult journey for an entrepreneur. It's very, very tough.
John C. Morley:
John, this has been really remarkable talking with you. We're just about out of time, but I do want to ask you, is there anything you'd like to share with our viewers either to reach out to you social media, your podcast, is there somewhere or LinkedIn that you'd like our viewers to connect with you, if you wish?
John R. Dallas:
You're very kind. I, I have my my Twitter ID on the screen right now. And please the Twitter page is populated with 21,000 tweets that are original tweets, very rarely have we retweeted somebody else's tweet by itself. But every single day of their one to five tweets about how to think deeper, wider, and higher about being an entrepreneur, being a leader, being a business owner, sometimes even being a podcast host. But I do encourage people just reach out and and find out what Enclave is all about. It's Enclaveforentrepreneurs.com, and even if you don't visit here, you're welcome. It's a beautiful place. It's 15,000 square feet on three levels, right next door to O'Hare international airport. We'll send a car for you and bring you over if you're flying through and you have a layover, but come and learn about the psychology and the sociology of the entrepreneurial experience of focusing on the business plan. We focus on the competence plan, just how is that brain working? How has, how has that life working that has to fuel our economy? So I really encourage you to connect with me on LinkedIn my full name, John R. Dallas jr, also on Facebook and Pinteres,t Amazon. I wrote a book called we need to have a word and you can go on Amazon offers to take a look at our background and some of the things that are going on here, but I'm absolutely honored and delighted to be with you, John. And thank you for all those excellent questions.
John C. Morley:
Well, it was a pleasure to have such a knowledgeable gentleman like yourself, be able to give me, and as well as many of our viewers today some guidance and we are now on Princeton community TV which we do want to thank them as well. So we have a new expanded audience. So definitely want to thank those. And we're looking to expand to different communities. So again, if you have a college in your area, you'd like us to be on your network, reach out to us. We would love to put our show on your TV.
John R. Dallas:
Just go for it.
John C. Morley:
It's Princeton community, which is the actual network for Princeton. So it's not the college, it's actually Princeton community TV. So a lot of the college people do listen, and it is on the cable boxes of the town. The schools don't have access to the cable. So we're looking for people that have that interacts as channel, the colleges may times don't have it, but the towns do. And it becomes like the colleges channel
John R. Dallas:
John, one of my among my warmest memories are down in Princeton. Many times I've attended seminars down there and have spoken down there. So Princeton or Jersey, one of my favorite spots of the east coast.
John C. Morley:
Wow, Marcus, what did you think of Mr. John, R. Dallas, his interview with me? Just, I know the type of things that he teaches, you know, entrepreneurs, minds, and how to really harness and cultivate things. Our mind is so powerful, Marcus. And if more people would understand that and take the time to train it, just like so many people train their bodies, the amount of things they could do would just be off the charts. And so what I want you to understand is that people have that choice today. What do you think, Marcus?
Marcus Hart:
Yeah, absolutely agreed. You know, there is so much to learn.
John C. Morley:
Absolutely amazing and very grateful for Mr. John R. Dallas to take time and speak with us tonight and educate us on some of these nuances that I think a lot of us just sort of you know, just like blip, right by. Well, our good friends, Google as you know, are changing their storage policy on June 1st, 2021. That's right. The unlimited bucket goes away and we now have 15 gigabytes of storage on your account. In case you wanted to read more about it, you can just Google basically Google photo, a storage policy. You'll be able to read a nice long winded set of pages explaining this. So that's one thing. And, you know, I want to talk about something else, Marcus, that I think is really cool. You know, a lot of us out there love gadgets. I do too, but sometimes, you know, we buy a gadget and this gadget is actually something that basically just posts in a closet. Well, I have the opportunity to unbox it for those who don't know, we have the Jmor unboxing channel. You can get that on YouTube. You can get it on Facebook, just Jmor space unboxing and review it. That's all one on Facebook. And so we did an unboxing of the Sur onn keyboard, but then just few days ago, we actually did a reveal of the Surf onn keyboard. So for those of you don't know what it is, it's a laser keyboard. And it's a little tiny Q basic thing. And so this cube is neat. And so, you know, you think if you're paying some money for it, it's going to be great. Well, not always. I think I paid just over a hundred thousand bucks for it. And so you basically take the little cable out, plug it into your computer and you can charge it up. Now you can use it plugged in, or you can use