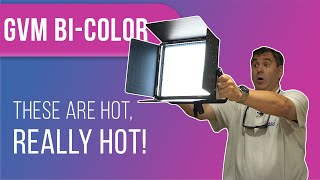 Click here to Watch this Unboxing
Whether you are looking to get lights for your new or existing Video/Photo Studio than check these out.
Lights that not only have a full digital display to control its operation but even a remote control. Yes these
lights will let you set one to master and then control the other slave units wireless. There is no setup other
than put the one light on master and make sure they are all in the same group, that's it.
Help Keep our Content Free and make the choice to Donate Today
https://www.paypal.com/donate?hosted_button_id=HZBJBEJDDVJ4G