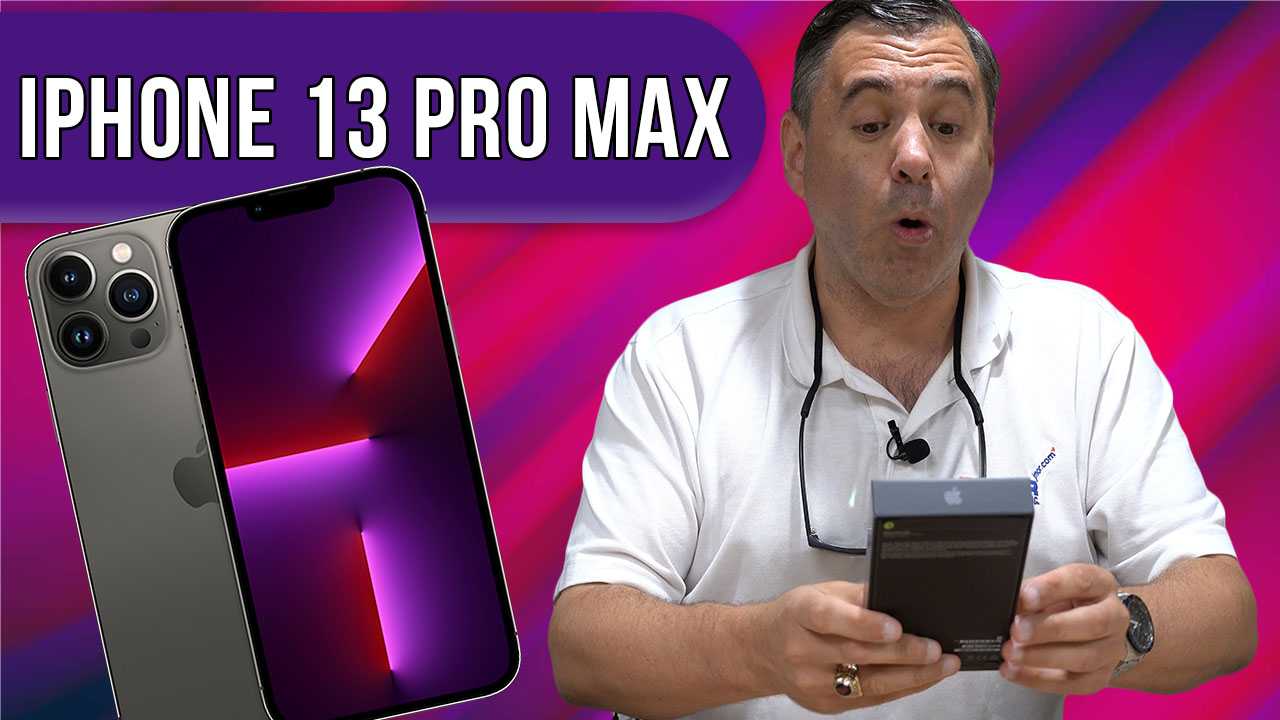 Click here to watch this Review
Hello and welcome back Ladies and Gentlemen to another very, very special unboxing video. Today we are going to be taking a look at the new Apple iPhone 13 Pro Max. So I hope you like today's video and subscribe because we have A LOT MORE iphone 13 videos coming real soon and you won't want to miss it
So today I just got the new iPhone after so much trouble trying to order and I spent all day with my head through the roof just waiting and watching for it to arrive and I have to say she was worth it. I won't go too much into it here because these words don't do it justice and you'll just have to see for yourself. But trust me when I say she's a beauty. In fact I think my exact words were "That is hot" and it really is. From it's slim and sleek design to the new colors and especially the new cameras and shooting modes this is a phone worthy of your attention.
And so If you are as excited by the new iPhone 13 Pro Max as I am then you don't want to miss this video. And when you're done watching, be sure to tell me below what it is you want to see next about the iPhone 13 Pro Max and if you'll be buying one too. Now I've had some bad unboxing before but this is one Item I plan to keep!!
We share videos every week to help show you what's out there in the market and whether or not it's worth your time but more importantly your money. So if we managed to help you save a few dollars with one of our videos then please by all means click the link below to donate a dollar or more and by myself and my team a cup of coffee. We would really appreciate it since your donations allow us to keep doing what it is that we do and show you the truth about that product you've had your eye on.
#iphone #apple #iphone13 #iphone13promax #phonereview #phone #cellphone #mobile #camera #phonecamera #macrophoto #wow #thatshot #sexy #appleiphone #JMORunboxing #JMORreviews #unboxing #review #JMOR #productreview #johncmorley #subscribe #followme #newvideo #youtubechannel #youtube #youtuber #firstimpressions
Click here to watch this Review